Looking to Save Money?
Learning what expenses to deduct on your tax return can help lower your taxes. Deduct or Not contains a library of 800+ possible federal tax deductions, which can help you save money.
Let us know if you don't see your expense.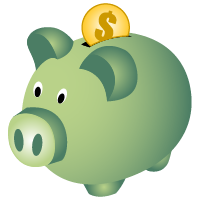 JOIN NOW!
Receive our new 2018 Tax Law Summary, list of Most Audited Issues, money tips and quotes, and exclusive giveaways.
Overwhelmed by Complex Tax Laws?
Deduct or Not offers a quick, reliable, and convenient way to learn which expenses are deductible or not for individuals, small business owners, and small landlords. With simplified explanations from a former IRS Tax Auditor, you can be confident in the answers you're receiving.
Why Use This?
With Deduct or Not, you'll increase your understanding of the complex federal tax laws so you can:
Save time looking for answers
Verify what you can deduct
Find additional deductions
Reduce your IRS audit risk
Know what issues are most audited by the IRS
Have confidence in your deductions